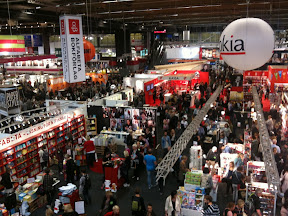 Day one of the Gothenburg Book Fair is under way and already the floor is packed (remember, this is the day for professionals only).
Seriescenen (the official comics stage) is up and running and the project manager Fanny Bystedt seems to be on top of things, making everything run smoothly.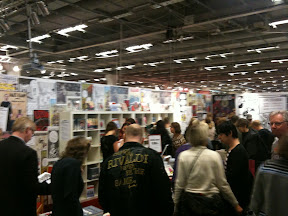 Business is already brisk, especially in and around Galago's booth.
I'm on for a debate on the comics business at 16.00 with some of the most important comics publishers in Sweden. Then the whole evening is booked solid with events by various publishers, with free food and drinks and a lot of networking. It's a good life if you don't weaken...
I've decided to walk around with my camera/iPhone always on the ready and will get back to you all later today or tomorrow with photos of some of the people in the comics business. Stay tuned!